6 tags
5 tags
5 tags
The Hive - Friday 19th April at Roisin Dubh
110th Street resident DJs Cyril Briscoe & Cian Ó Cíobháin return under their resurrected Hive banner to Róisín Dubh on Friday 19th April. We threw the first Hive party in almost five years last month and it went swimmingly. It felt like we'd never been away. From what we can recall, tunes were played by New Order, Robert Palmer, TNGHT, Daft Punk, I:Cube, Dead Kennedys, Ariel Pink, LCD...
3 tags
Unorthodox Church Of Rave
White smoke rising? It can mean only one thing. It's a rave conclave. 110th Street returns in a blaze of pseudo-religious imagery to the hoy citadel of Factory on Friday 5th April with Cyril and Cian. "110th Street on a Friday!" we hear you heathens exclaim, "is this a first?" There have been precedents, most notably during birthday weekenders we used to have in the GPO back in the day, but...
5 tags
110th Street presents The Hive
110th Street resident DJs Cian Ó Cíobháin & Cyril Briscoe are delighted to announce the resurrection of their club night 'The Hive' with a party in Galway's Róisin Dubh on Friday March 22nd. Some years ago, we ran 'The Hive' nights in various venues around Galway - with parties in Bar 903, the old Town Hall, De Burgo's & Brennan's Yard. We...
3 tags
5 tags
5 tags
6 tags
Watch
In November 2002, 2ManyDJs played at our 4th birthday in GPO, Galway as part of Arthur Baker's 'Return To New York' tour. Doors opened early and we didn't announce the running order. Arthur kicked off, Erol Alkan finished the night & somewhere in between the Dawaele brothers squeezed in this raucous set.
7 tags
Watch
In August 2002, Erol Alkan played for us the first time. In fact, his trip to Galway was his first time playing outside the UK. He had just started making a name for himself outside of his seminal Trash club night, picking up a residency at Bugged Out where Cian first met him. Having played Boogaloo in the Black Box, he joined us on Bank Holiday Sunday in the Drum. He had an early flight to catch...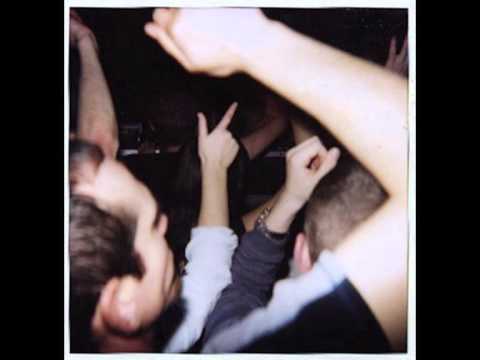 9 tags
5 tags
110th Street - 14th Birthday
On November 24th Cyril Briscoe & Cian Ó Cíobháin will be blowing out the candles on 110th Street's 14th birthday cake. The plan is to play anthems/bangers/big hitters that have defined our parties down through the years. If you can think of any, please post your suggestions here. It would be great to focus on some of the more recent stuff, from nights in the Cellar & Monroe's. ...
3 tags
On Saturday November 24th, 110th Street will be celebrating 14 years of crosstown clubbing with a party @ Monroe's in Galway. Dublin-based clubber, DJ, producer and writer Gavin Paisley remembers his own introduction to 'the Street' at the GPO in 2002. One drunken night ten years ago, I announced to Cian and Cyril that 110th St was Ireland's very own Heavenly Social. It was late in the...
3 tags
3 tags
3 tags
3 tags
3 tags
3 tags
3 tags
t is with great sadness that we learned the news of the passing of Mike Diskin, longtime éminence grise of our city's Town Hall Theatre. Over the past fortnight, we've been hearing heartwarming stories from members of the arts community how Mike Diskin played a helping… hand in getting them started in their careers. Mike also had a huge part to play in the origins of 110th...
3 tags
3 tags
Watch
I just uploaded "Songs Of Mel & Cole" to www.mixcloud.com - listen now!
3 tags
Miracle On 110th Street
Last month, 110th Street became an angsty teenager with a 'greatest hits' set spanning the last decade or so. For the Christmas party, we'll be playing more recent stuff, with the spotlight on the best disco, house, techno & bass records from the last year.What were the ones that mattered the most?Which were the miracle sounds that lit up your life? We hope to...
3 tags
Where We You In '98?
Where were WE in 98? Nightlife in Galway was very different to what it is now. Club culture mattered to more people than it does these days, as was evident by the large numbers that filled the city's venues at the weekends and the throngs that invaded the town's clubs and bars (as well as Leisureland and the Black Box) for the infamous Groove Weekenders. The GPO (R.I.P) was...
3 tags
Watch
110th Street presents: Welcome Back Fellatio Mon Amour 110-009 
3 tags
Watch
110th Street presents 'Dial M For Mimsie' 110-008 
3 tags
Watch
SiSi is playing at my house (my house) Mixed By SiSi in An Teach Glas, March 2005 110-007
3 tags
Watch
"Whatever Happened To Handjobs?" live mix from GPO, Galway from C&C , May  2004  110-006 
3 tags
Watch
"Strip 4  Me & I'll Strip 4 You" live mix from GPO, Galway from C&C - November 2003 110-005
3 tags
Watch
Yerra! We Be Dead Long Enough! live mix from GPO, Galway from C&C   110-004   
3 tags
Watch
"Fast 'n' Bulbous" aka "The Purple CD" November 2002
3 tags
Watch
2nd ever 110th Street mix - first of the GPO era "On The Move" now on Mixcloud
3 tags
Watch
110th Street 3rd Birthday Party mix now on Mixcloud